The Loden Sports Performance Lab App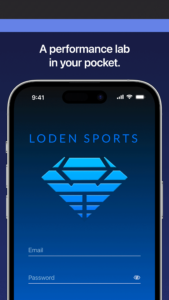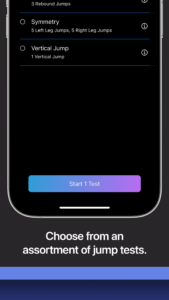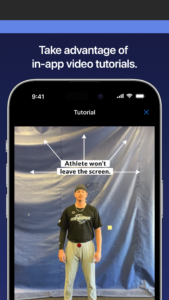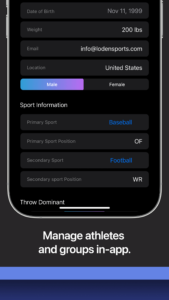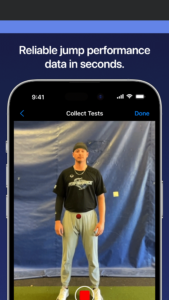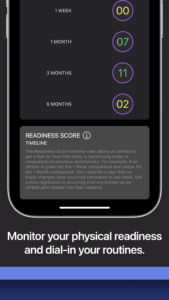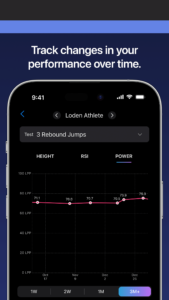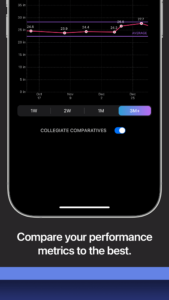 The Loden Sports Performance Lab App is a performance lab in your pocket. It is the easiest way to measure and track jump performance.  Available now on the iOS app store, it can be used anytime, anywhere; comes stock with a variety of jump tests; is made for self-use and parent use; provides reliable, lab-quality data; and provides instant, easy-to-understand feedback. Loden Sports has built a performance data solution for your iPhone or iPad.
Loden Sports provides sports performance solutions for the 99% of parents, coaches, and athletes that don't have a PhD in performance science. While most sports performance or sports science products and companies are for the sports scientist, Loden Sports is easy to use and easy to understand, for anyone. Loden Sports is for the layperson.
Individual User (1-3): $4.99 / month ($49.99 / year)
Team (4-25): $49.99 / month ($499.99 / year)
Team (26-50): $99.99 / month ($999.99 / year)
Team (51-100): $124.99 / month
Organization (100+): Contact Loden Sports
Jump test with ease and efficiency.
Visualizations for tracking and monitoring.
Metric Comparatives.
A metric to show physical readiness comparative to 1-week, 1-month, 3-months, and 6-months.
Get your Loden Score at home.
Ability to execute the following assessments: Rebound Jumps, Single Leg Jumps, and a Vertical Jump.
Ability to accurately measure ground contact time, flight time, height or distance, contraction time, peak velocity, peak acceleration, average acceleration, peak ground force, jump used areas (multiple jumps), power generation and reactive strength index (RSI) using proprietary methodologies.
Ability to represent lower-half asymmetry deltas in power and RSI.
Ability to input external run times.
Self-testing Functionality.
API Connectivity to Database.
Desktop Athlete Management System (Loden Sports Quarry).
The Loden Sports Performance Lab App is compatible with the following Apple devices:
iPhone 12 Pro or Pro Max
iPhone 13 Pro or Pro Max
iPhone 14 Pro or Pro Max
iPad Pro 11-in. (Gen 3 or newer)
iPad Pro 12.9-in. (Gen 4 or newer)