The Loden Sports Outlier Sessions Podcast
The Loden Sports Outlier Sessions have been created as a way to bridge the gap and create a connection between the aspiring and the achieving. All of our guests have a niche at the highest levels of their sport and are an outlier in their own right. We used these sessions as an opportunity to talk about long term athlete development (LTAD) in the context of their experiences; their journeys; their processes for taking care of themselves; and to get to know a little bit more about their personal interests as well.
The Outlier Sessions debuted in early December 2021 as live, interactive sessions in the lodeN Discord with Corbin Carroll (Outfielder, Arizona Diamondbacks), Alonzo Wright (Scout, Boston Red Sox), Noah Campbell (Infielder, Milwaukee Brewers), Brendan Donovan (Infielder, St. Louis Cardinals), Glenallen Hill Jr. (Outfielder, Arizona Diamondbacks), Enrique Bradfield (Outfielder, Vanderbilt University), and Matt McLain (Shortstop, Cincinnati Reds).
To listen to past and future sessions in their entirety, make sure to subscribe to Loden Sports on: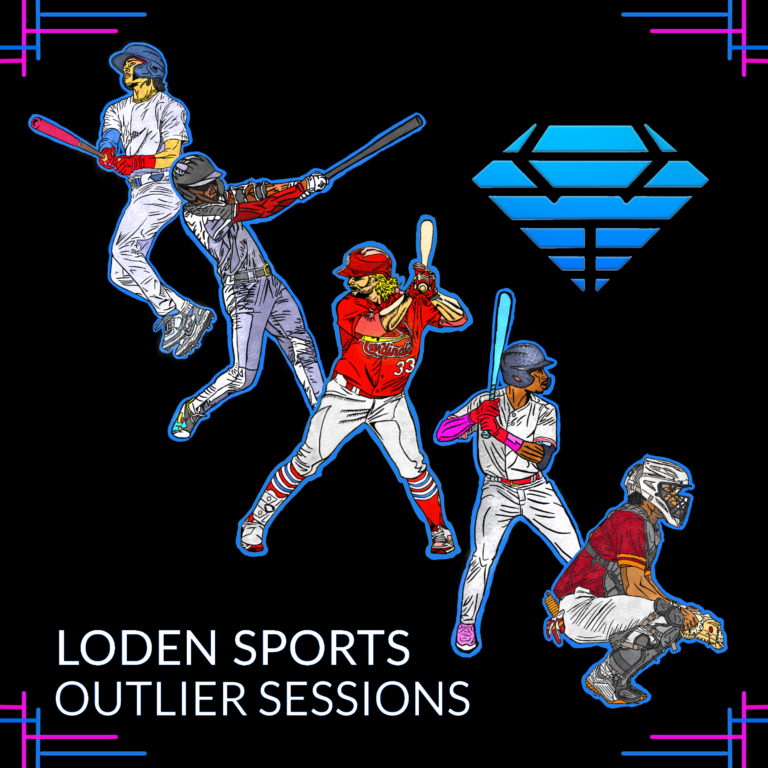 Episode 1: Corbin Carroll, Outfielder, Arizona Diamondbacks
Episode 2: Alonzo Wright, Area Scout, Boston Red Sox
Episode 3: Noah Campbell, Infielder, Milwaukee Brewers Organization
Episode 4: Brendan Donovan, Utility, St. Louis Cardinals
Episode 5: Glenallen Hill Jr., Outfielder, Arizona Diamondbacks Organization
Episode 6: Enrique Bradfield, Center Fielder, Vanderbilt University Baseball
Episode 7: Matt McLain, Middle Infielder, Cincinnati Reds Organization
Episode 8: Chase Watkins, Left-Handed Pitcher, Chicago Cubs Organization
Episode 9: Josh Reidt, CEO, Reidt Fitness Systems
Episode 10: Huntington Beach HS Roundtable (feat. Head Coach, Benji Medure; Director of Performance, Josh Reidt; and Parent, Joe Fraser)
Episode 1: Spencer Jones, Outfielder, New York Yankees Organization + 2022 1st Round Draft Pick
Episode 2: Travis Bazzana, Middle Infielder, Oregon State University Baseball
Episode 3: Zion Rose, Catcher, IMG Academy + 2023 MLB Draft Prospect
Episode 4: Brendan Donovan, Utility, St. Louis Cardinals + 2022 Rawlings Gold Glove Award Winner
Episode 5: Lee Ellis, Shortstop, Pro5 Academy + 2023 MLB Draft Prospect

Episode 6: Nazzan Zanetello, Shortstop, Christian Brothers College High School + 2023 MLB Draft Prospect
Episode 7: Walker Martin, Shortstop, Eaton High School + 2023 MLB Draft Prospect