The 2021 PBR Future Games
The first time Loden Sports encountered Walker Martin was at the 2021 PBR Future Games on July 28, 2021, just outside of Atlanta, Georgia. As a participant for Team Colorado at the country's largest event for uncommitted high school baseball players, Walker stood out immediately for his size and athleticism. Of the 397 athletes that Loden Sports evaluated that day, Walker was the lone Loden 9. Measuring in at 6-2, 179.9, Walker was the best combination of size and athleticism at the event and coupled that with a frame that had room for more. Being a left-handed hitting shortstop was icing on the cake.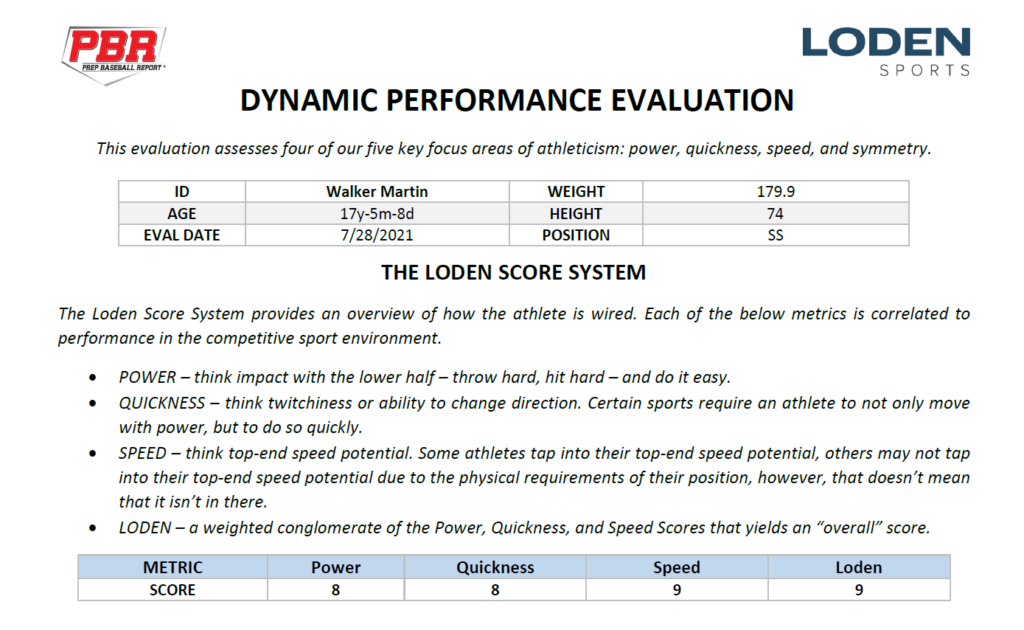 While the Loden Score was relatively new to the world at the time, Loden Sports knew immediately what being a Loden 9 meant. This guy was different. Plug him in with an MLB team right now and he'd be one of the 2-3 best athletes in their system from the Dominican Academy all the way up to the 40-man. This guy was an outlier – a true 1%'er.
In the months that followed the event, nearly 300 players from the 2021 PBR Future Games would commit to play college baseball with a vast majority committing to Division 1 schools. Walker weighed his options and committed to the University of Arkansas in September of 2021.
Eaton, Colorado: A Football Town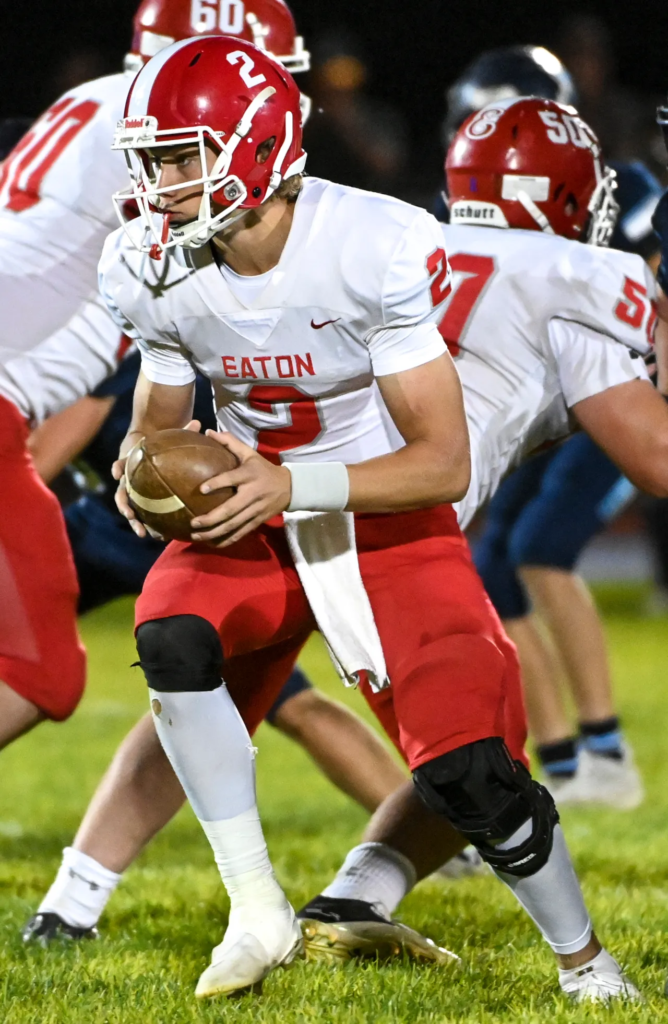 In November of 2022, Walker completed his final chapter in the Eaton football history books –
leading the Reds to their third consecutive state championship while being named the title games' Most Outstanding Player
. The senior quarterback accounted for 2,500+ yards and 41 TD over the course of 13 games in 2022.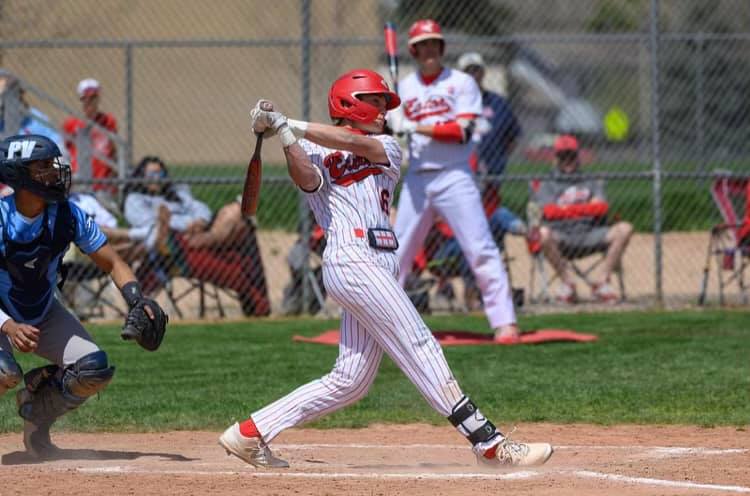 Following his commitment to Arkansas, Walker was selected for the Cincinnati Reds Area Code Scout Team during the summer of 2022. There he introduced himself in a loud way to the MLB scouting community with 5 hits, including a
LOUD home run
on the final day of the showcase that warranted inclusion on the
All-Tournament team
.
Despite being the leading scorer and rebounder on the Eaton basketball team for the 2021-2022 season (14.6 ppg, 8.4 rpg, 2.6 apg, 2.2 spg), Walker decided to take the winter to prepare for his spring baseball season. It is really difficult to get faster and stronger while participating in a competitive season. This winter, for the first time in his high school career, Walker had a season to focus on maximizing his athletic performance.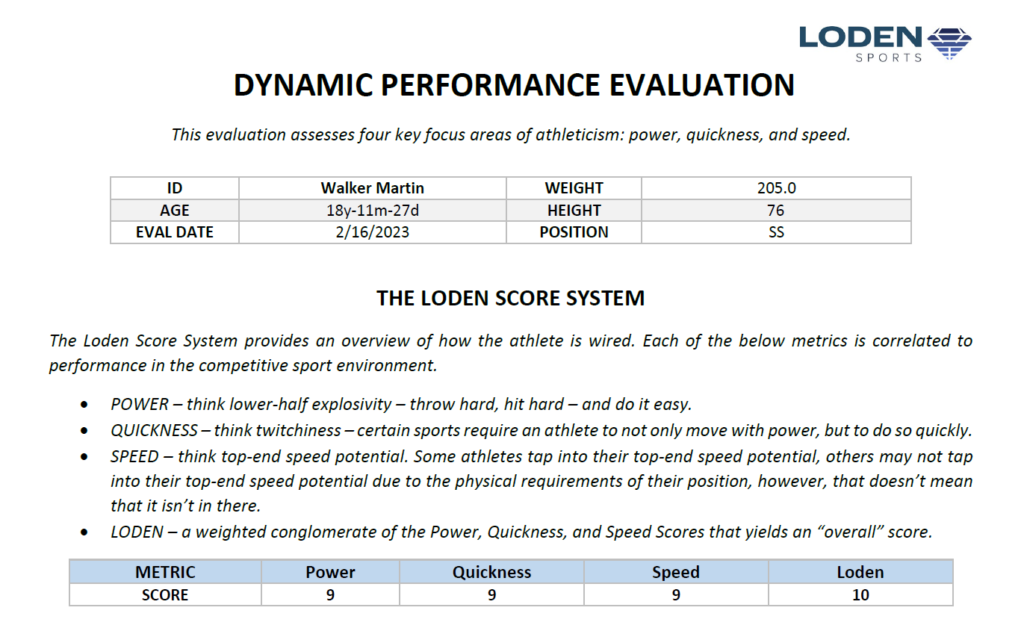 On February 16, 2023, at
Slammers Baseball in Broomfield, Colorado,
Walker got to see the fruits of his labor firsthand. Coming in at 6-4, 205 – a full 25 lbs. heavier than summer 2021 – Walker went through the same evaluation from the 2021 PBR Future Games. This time, not only had he gotten bigger and stronger, but he also got faster and more powerful.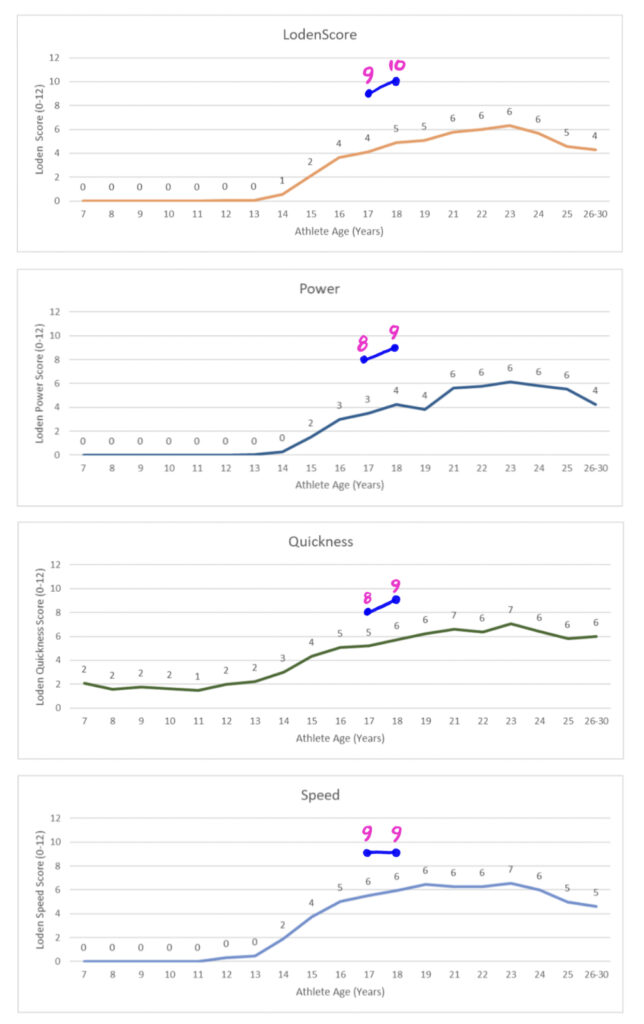 As impressive as a Loden 9 is, Walker one-upped himself ahead of the biggest baseball season of his life – Walker is now a Loden 10 and at least a 1%'er for the 2023 MLB Draft class. Considering his frame (and he might still be growing), he may be the best combination of pure size and athleticism in the whole class.
As of April 16, 2023, Eaton is off to an 12-0 start and Walker is 22-for-32 (.677 BA) with 5 doubles, 2 triples, 6 stolen bases, and 9 home runs – 1 in each of his last 9 games.
Colorado prep SS Walker Martin (Arkansas commit) is a standout QB (41 total TD last year) and overall athlete that's a late 1st round talent for some teams. He's blazing hot this spring, hitting .704 with 7 HR through 10 games. Here's five of them, plus some non-baseball clips. pic.twitter.com/EjQ6ZSlOqg

— Kiley McDaniel (@kileymcd) April 11, 2023
There is no better time than the present. The spring season is in full-swing,
MLB evaluators are airport-hopping
to get their draft boards in order,
and there's an up-arrow next to Walker Martin's name.