Just ahead of baseball season, we're spotlighting a player who may be the top athlete in the entire 2023 MLB Draft class, Lee Ellis. Ellis is a middle-infielder from White Plains, MD who attends Pro5 Academy in Apex, NC. In December, Ellis committed to the University of South Carolina after creating strong relationships with a couple of members of their coaching staff over the years. With commitment in hand, he is gearing up for a big spring as a part of a talent-laden Pro5 roster.
The son of a former Division 1 basketball player, Ellis grew up playing hoops but made a decision around the age of 12 that baseball was his sport. From there, he set his sights on being the best baseball player he could be.
Lee Ellis provided Loden Sports with the raw data from his athletic testing conducted in January at the MLB Dream Series in Tempe, AZ so that we could showcase his raw athleticism using the Loden Score System…
Loden Sports has evaluated thousands of elite, physically mature athletes and can convey objectively on a simple 0-12 scale (the Loden Score System) whether an athlete is below average, average, above average, or an outlier. The Loden Score System is comprised of a Power, Quickness, Speed, and an overall Loden Score. An average score in any category for an elite, physically mature athlete is a 6.

The Athletic Profile of Lee Ellis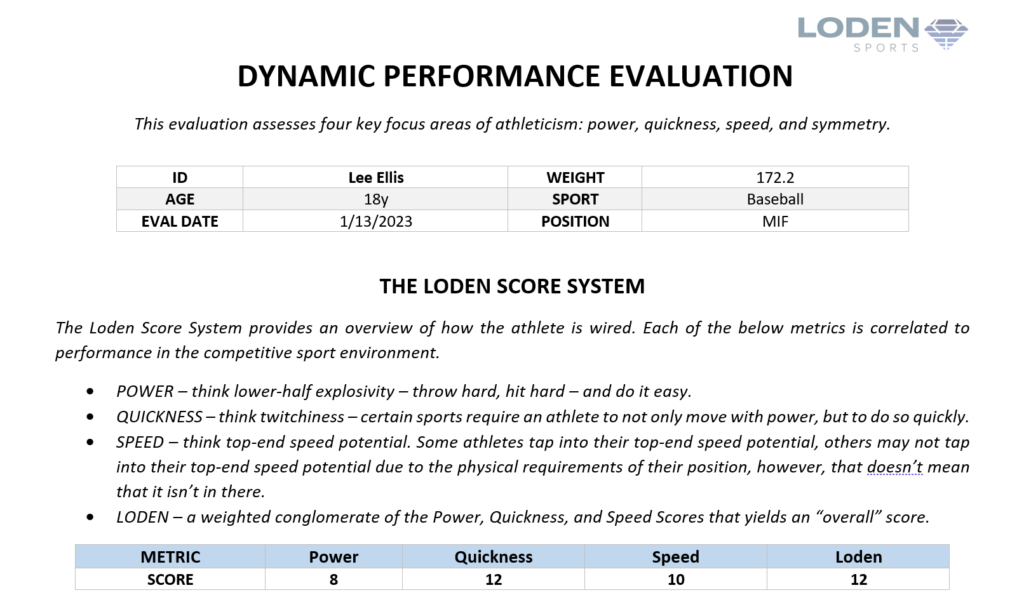 Lee Ellis is at the top of the scale. At 5-11, 172 lbs., Ellis achieved a Loden Score of 12 – joining just 2 others of the thousands of elite athletes Loden Sports has tested. The only other two Loden 12's on record can't be named, but both were first round draft picks that signed for ~$3m and ~$5m respectively – one out of high school and one out of college. While Ellis may not be topping any popular prospect rankings (yet), he has the tantalizing physical gifts to turn heads this spring.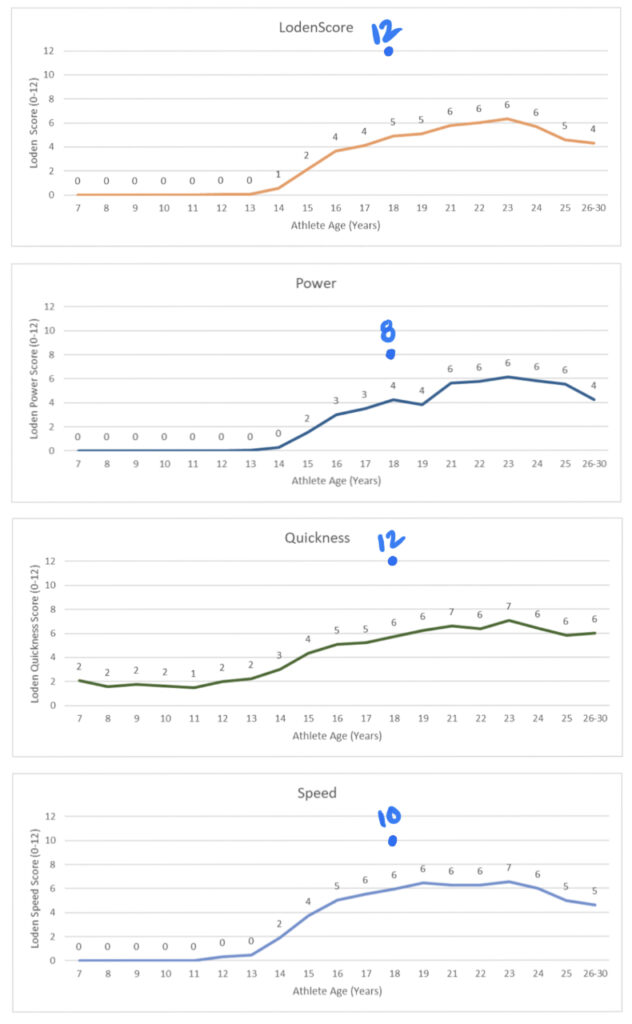 What does it even mean to achieve something that only .02% of all athletes have achieved to date?
From a baseball perspective, it means the arm strength comes easy, it means the speed comes easy, and it means loud contact, when squared up, comes easy. Loden Sports considers any athlete that scores a 9 or higher to be an outlier athlete and to put it frankly, outlier athletes are just built different. Everything they do is dynamic.
Now, what does it say about the future of the athlete?
At Loden Sports, we like to look at the Loden Score as the ceiling for what the athlete can become. We are not in the business of evaluating hit tools in baseball or softball, shooting ability in basketball, instincts in football, or touch in soccer. However, paired with the skilled abilities that their sport demands, an outlier athlete has the world at their fingertips.
What's Next for Lee Ellis?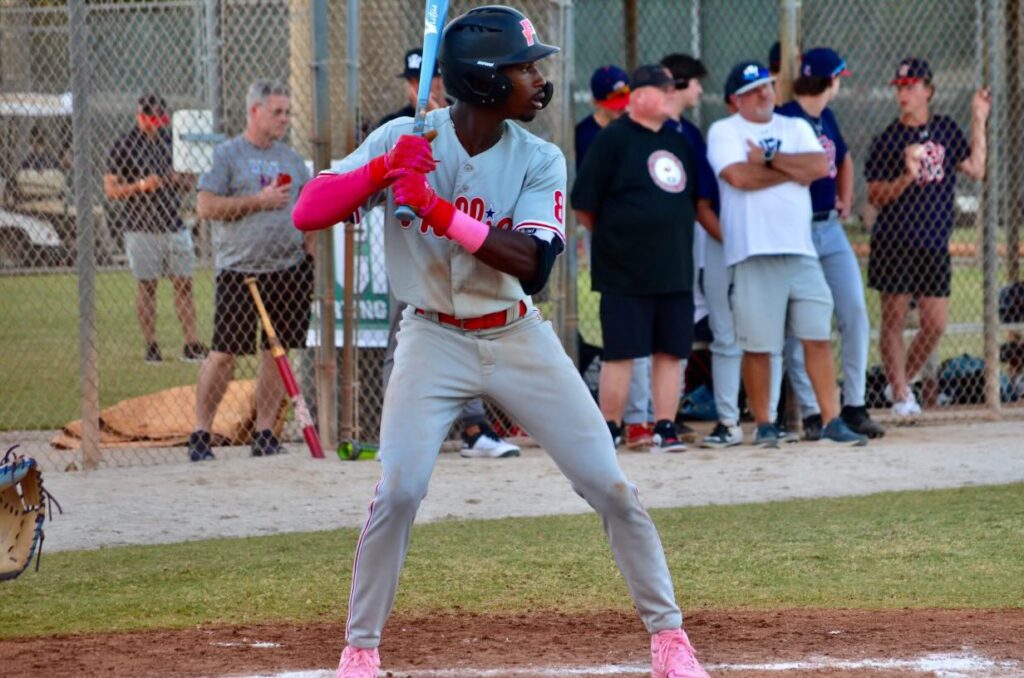 Following a summer in which he participated at the Perfect Game National Showcase, was invited to participate at the East Coast Pro Showcase (unable to attend due to illness), and played on tv at the Hank Aaron Invitational, Lee sought out the best environment for his continued development – both as a baseball player and as a man. And that led him to Pro5 Academy in Apex, NC.
Look for Lee Ellis this spring on a ballfield playing with the same infectious energy of his favorite player, Francisco Lindor. Ellis loves the intensity, flare, and fun that Lindor brings to the ball field and tries to emulate that in how he plays the same position.
It's what's under the hood. Lee Ellis is objectively one of the top high school athletes in the entire country. That alone should have decision-makers come out and take a closer look this spring in advance of the 2023 MLB Draft. Whether it be pro-ball this summer or campus this fall, the future is bright for Lee Ellis.
All data included in this blog are either public or were given permission to be shared by Lee Ellis.