This month, we've got a little double-feature for you ahead of baseball season. For this blog, we're going to be focusing on one of the top middle-infielders in the 2023 MLB Draft class: Nazzan Zanetello from St. Louis, Missouri. Zanetello will be carrying the momentum from winning a gold medal with Team USA in the fall with him into his senior spring at Christian Brothers College High School. At the WBSC U-18 Baseball World Cup Americas Qualifier, the Arkansas commit paced the Team USA offense with a .429 average across 8 games with a home run, 6 doubles, and a perfect 5-for-5 on stolen bases.
A two-sport athlete through his sophomore year of high school, Zanetello hung up the basketball shoes to focus on baseball full-time.
Nazzan Zanetello provided Loden Sports with the raw data from his athletic testing conducted last summer at the Breakthrough Series in Vero Beach, FL so that we could showcase his raw athleticism using the Loden Score System…
Loden Sports has evaluated thousands of elite, physically mature athletes and can convey objectively on a simple 0-12 scale (the Loden Score System) whether an athlete is below average, average, above average, or an outlier. The Loden Score System is comprised of a Power, Quickness, Speed, and an overall Loden Score. An average score in any category for an elite, physically mature athlete is a 6.

The Athletic Profile of Nazzan Zanetello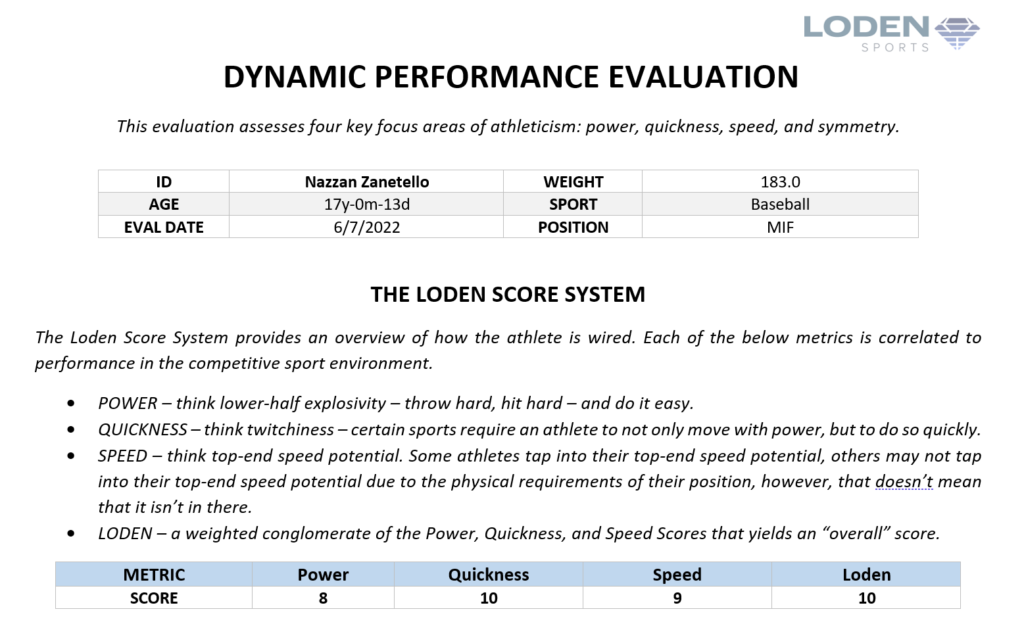 Nazzan Zanetello achieved a Loden Score of 10 – putting him squarely in the top-1% of athletes in consideration for the 2023 MLB Draft. At 6-1, 185 lbs., Zanetello matches outlier athleticism with an ideal middle-infielder build: broad shoulders and wiry-strong limbs. His athletic profile features a prolific balance of power and speed. Pair that with a strong track record of performance against some of the best on the circuit and you have a player that could really shoot up draft boards this spring.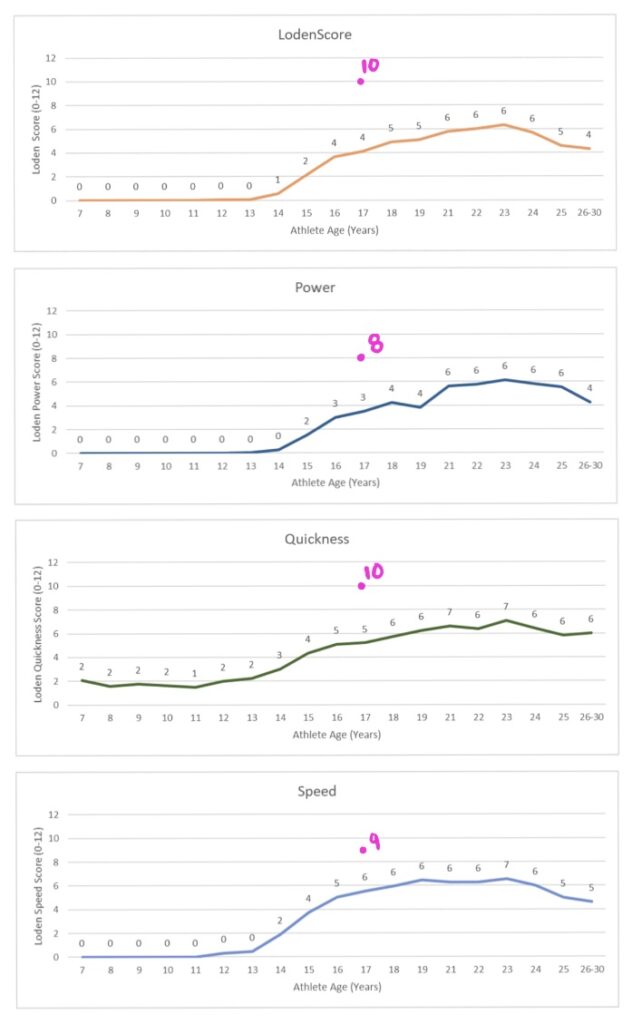 What should an evaluator or spectator expect to see from Zanetello knowing he's a Loden 10?
Everything comes easy. Hard contact comes on easy swings. Arm strength across the diamond comes with minimal effort. He's explosive – and at top speed, he's flying and it's effortless. Zanetello is truly a unique athlete, not just for his sport, but across all sports.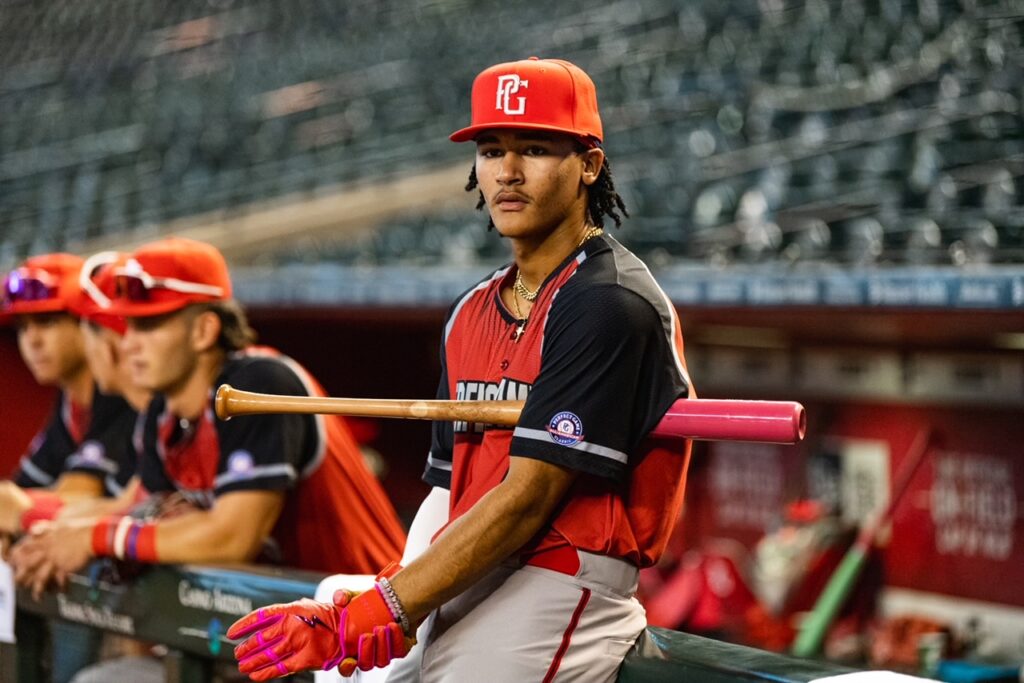 Now, what does it say about the future of the athlete?
At Loden Sports, we like to look at the Loden Score as the ceiling for what the athlete can become. We are not in the business of evaluating hit tools in baseball or softball, shooting ability in basketball, instincts in football, or touch in soccer. However, paired with the skilled abilities that their sport demands, an outlier athlete has the world at their fingertips. Typically, across all populations of athletes, we find that the highest Loden Scores point you in the direction of the most exciting recruits and prospects in their given sport.
What's Next for Nazzan Zanetello?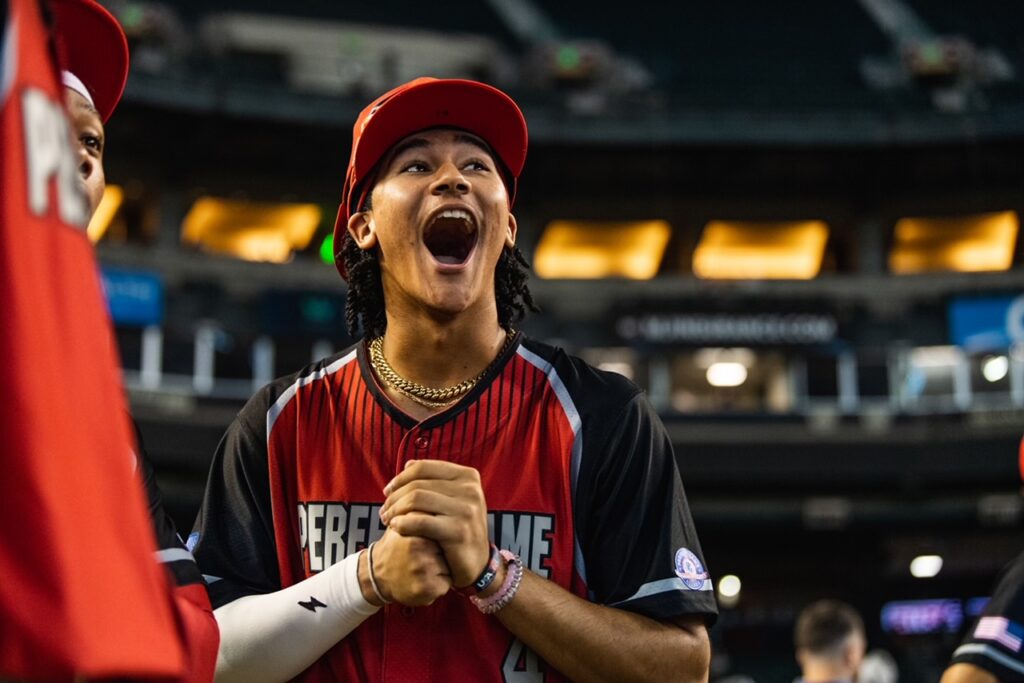 Nazzan was no stranger to the circuit in 2022 as he was everywhere from Phoenix, Arizona for PG National to the MLB All-American Game at Dodger Stadium in Los Angeles to the WBSC Qualifier in Mexico in the fall.
With a bright smile and an easy personality, expect Zanetello to light up the prep fields of greater St. Louis before heading to the MLB Draft Combine where he's sure to be one of the top athletes in attendance, regardless of age.
All data included in this blog are either public or were given permission to be shared by Nazzan Zanetello.