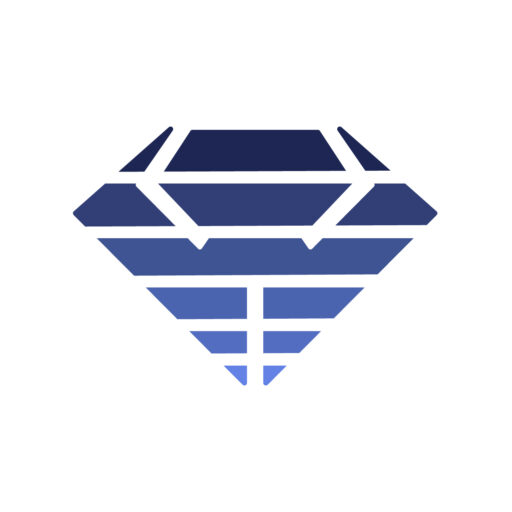 An Early Look at a 2023 Draft Prospect
We are just a few short weeks removed from the 2022 MLB Draft, a draft in which we saw the two outlier athletes that we profiled pre-draft selected:
Spencer Jones (Round 1, Pick 25; New York Yankees)
and
Josh Hood (Round 6, Pick 186; Seattle Mariners)
. For the professional scouting community, it is the start of the next draft cycle. While they are out and about circling names and taking notes, there's a player that's been hard to miss, popping up at all the big events: catcher, Zion Rose.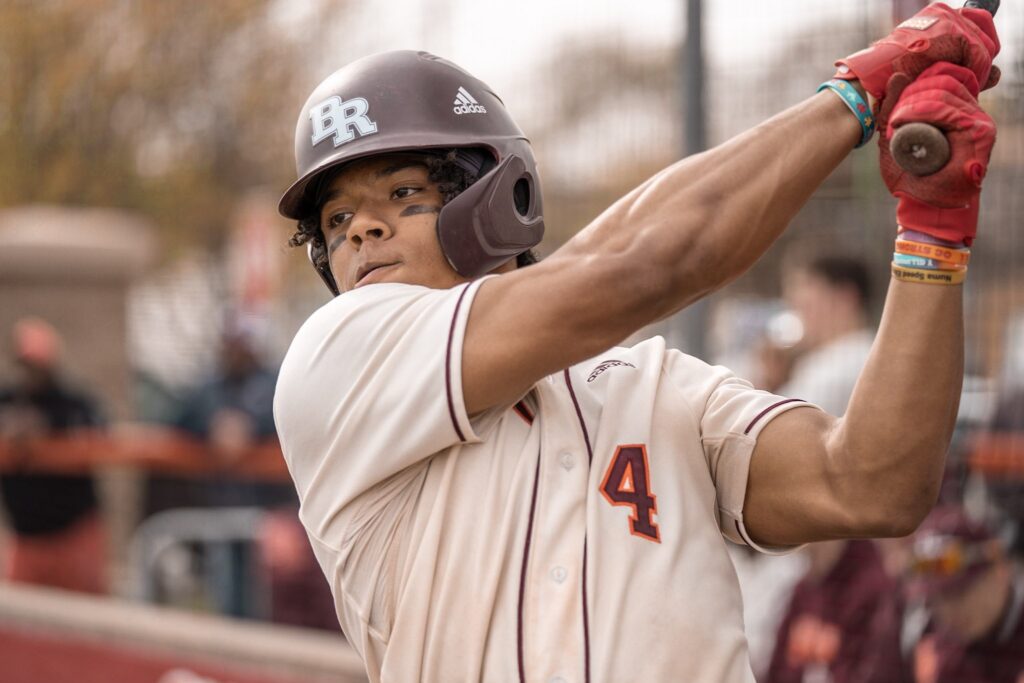 Zion Rose is a catcher from Brother Rice High School in Chicago, IL who committed to the University of Louisville back in the fall of 2019. Rose has made some noise on the circuit this summer and earned himself a spot at USA Baseball's 18U Trials later this month. Over the course of the past 3 summers, Rose has collected himself a stat-line of .347 BA / .442 OBP / .436 SLG / .878 OPS, 10% K-rate, and a 10% BB-rate across 42 games covered by Synergy Sports.
At MLB's High School All Star Game at Dodger Stadium, Rose collected a couple of loud barrels and showed off the wheels:
Beyond the physical tools, Rose is also making an impression for his leadership ability:
Hits, check.
Physical and toolsy, check.
Leadership, check.
All of that and he just turned 17. Okay, so let's talk about the elephant in the room. Zion Rose is a Loden 10.
Loden Sports has evaluated thousands of elite, physically mature athletes and can convey objectively on a simple 0-12 scale (the Loden Score System) whether an athlete is below average, average, above average, or an outlier. The Loden Score System is comprised of a Power, Quickness, Speed, and an overall Loden Score. An average score in any category for an elite, physically mature athlete is a 6.

The Athletic Profile of Zion Rose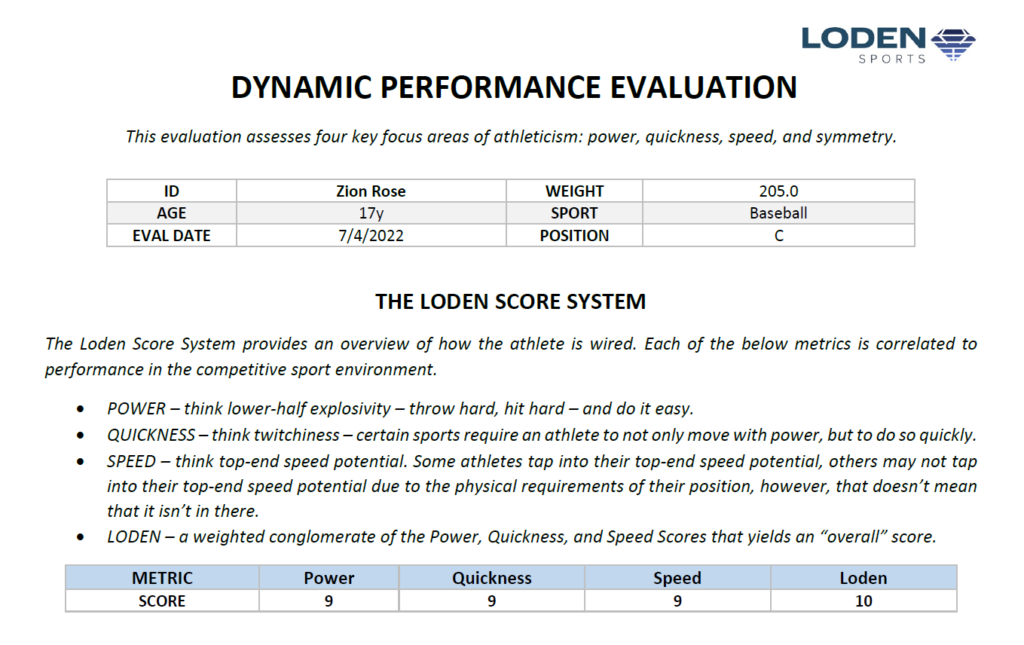 Zion Rose is an outlier. At 6-1, 205 lbs., Rose achieved a Loden Score of 10 – a feat achieved by less than .3% of the thousands of elite athletes Loden Sports has tested.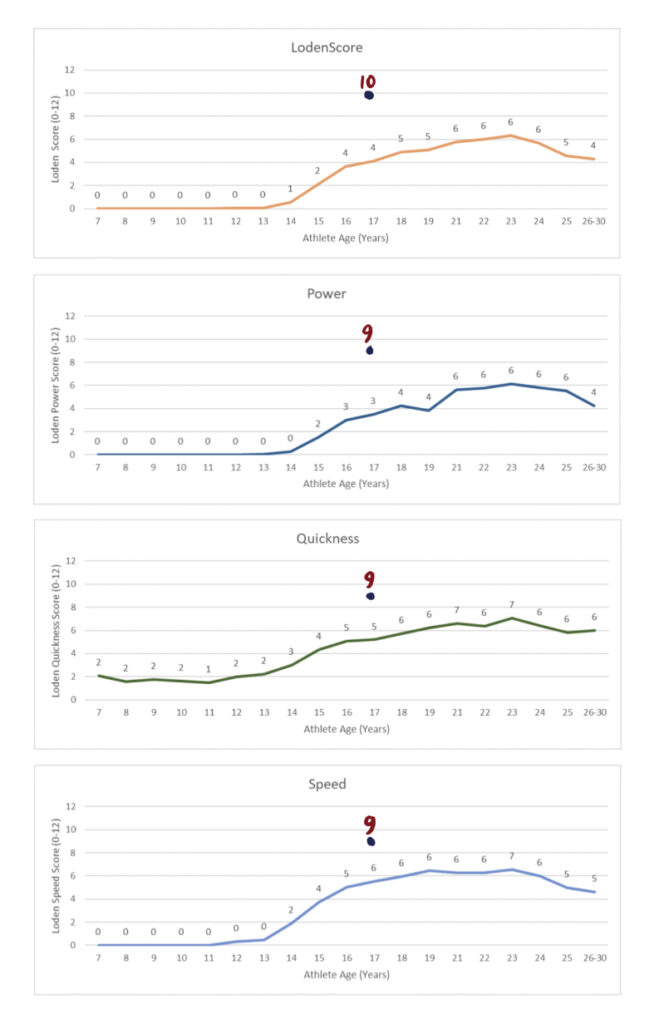 A true outlier amongst all, but even more-special coming from a catcher – a position that typically runs a tick below the average elite, physically mature in terms of power, quickness, speed and overall athleticism.

There's an argument to be made that if he were in professional baseball right now, he may have the best raw athleticism of any catcher at any level.
Per Fangraphs, the 31 MLB catchers that have had at least 200 plate appearances through August 2, 2022 are batting a combined .236 for the year. Couple that with an average of 1.5 stolen bases per catcher (with J.T. Realmuto's 13 factored into that), and you have yourself a whole lot of offensive non-excitement. While there are some bright spots at the top (Alejandro Kirk, Will Smith, J.T. Realmuto), it's hard to argue that the talent at the catcher position isn't the thinnest of the 9 positions on a baseball field right now – at any level.
Knowing what we know about the correlations between the Loden Score System and tools, Rose will inject a much-need, high-dosage of excitement into the catching pool when he enters professional baseball – whether that be next year or when he becomes eligible out of Louisville.
What's Next for Zion Rose?
Zion will be one to watch. As a .2%'er, you just don't see athletes like him at the catcher position. He still needs to hit, and defend, and take care of everything off the field, but he's a special athlete regardless of sport or position and that's not a bad feather to have in your cap. With just under a year until the 2023 MLB Draft, he'll have a few more opportunities this summer to leave his mark on the scouting community before he gets ready for his senior season of high school.
If one thing is for sure, his ceiling is objectively as high as anyone who can hear their name called in the 2023 MLB Draft.
Zion Rose provided Loden Sports with the raw data from his athletic testing conducted during the MLB PDP League on July 4, 2022. All data included in this blog are either public or were given permission to be shared by Zion Rose.